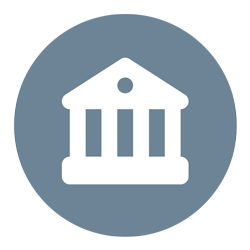 County Courts have exclusive jurisdiction over eminent domain proceedings and juvenile matters, among other things. In counties which have a County Court, a County Court judge also serves as the Youth Court judge. County Courts share jurisdiction with Circuit and Chancery Courts in some civil matters. The jurisdictional limit of County Courts is up to $200,000. County Courts may handle non-capital felony cases transferred from Circuit Court. County Court judges may issue search warrants, set bond and preside over preliminary hearings. County Courts have concurrent jurisdiction with Justice Courts in all matters, civil and criminal.
Mississippi has 20 County Courts and 29 County Court judges. Counties which have a County Court include Adams, Bolivar, Coahoma, DeSoto, Forrest, Harrison, Hinds, Jackson, Jones, Lamar, Lauderdale, Lee, Leflore, Lowndes, Madison, Pike, Rankin, Warren, Washington and Yazoo.
County Court judges serve four-year terms. Elections are non-partisan.
The County Court shall have jurisdiction concurrent with the justice court in all matters, civil and criminal of which the justice court has jurisdiction; and it shall have jurisdiction concurrent with the circuit and chancery courts in all matters of law and equity wherein the amount of value of the thing in controversy shall not exceed, exclusive of costs and interest, the sum of Two Hundred Thousand Dollars($200,000.00).
The County Court shall have exclusive jurisdiction of eminent domain, the partition of personal property, and actions of unlawful entry and detainer.
Terms of Court
First Judicial District
Second Monday of April, August and December and continuing so long as may be necessary.
Presenting Cases

Judge Aelicia Thomas
Is available at any term to hear matters in her Court. Motion days are each Monday in Cleveland beginning at 2:00 p.m.
Additional Court Resources