Abe Hudson, Jr.
House of Representatives District 29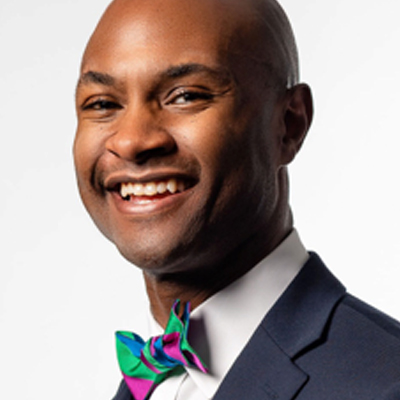 I, Mississippi State Representative Abe M. Hudson, Jr., am a native son of the Mississippi Delta. I was elected in July 2016 in a special election. House District 29 represents both Bolivar and Sunflower Counties. It has been my pleasure to serve the last three years and I look to be re-elected for another four years.
I am a 1994 product of T.L. Weston High School. After high school graduation, I attended the University of Southern Mississippi where I received a BSBA in Marketing. I then attained two Masters degrees, an MBA and an MSBA in Finance, from Mississippi State University. Currently, I am pursuing a Doctorate in Urban and Regional Planning from Jackson State University.
I was employed with Delta State University's College of Business for over five years. For one year, I was a Visiting Professor in the Management and Marketing Department. Subsequently, I became Program Director for the DEBTS Program where I supported entrepreneurial growth in the Mississippi Delta for four years. Currently, I own two businesses, Abe Hudson Consulting Services, Inc. and Real Delta Tours and Artistry, Inc. Entrepreneurship is so near and dear to me that I operate a co-working space in downtown Cleveland, Mississippi. Thus far, twelve businesses have utilized the space to expand their businesses.
I have been a proud member of Alpha Phi Alpha Fraternity, Incorporated for over 20 years. My wife, Adrienne, and I live in Shelby, Mississippi. Adrienne is a dedicated educational advocate. Together, we have one daughter, Abee Miranda.
Just for the record, Public Education is so near and dear to me because both my parents have worked in the education field for sixty combined years in various capacities. Therefore, I personally understand, up close and personal, the pressures and challenges that exist in this field.
Just for the record, I not only represent Cleveland, but I also proudly represent Benoit, Beulah, Gunnison, Pace, Symonds, Rosedale, Renova, Merigold, Mound Bayou, and Shelby. I believe rural communities deserve just as much attention as larger communities.
Just for the record, my accomplishments include Funding Support, Constituent Services, Community Involvement, and Civil Rights Activism.
Just for the record, my goals are to improve Public Education (Fully Fund MAEP & Real Teacher Raises), Healthcare (Medicaid Expansion), Infrastructure (Long Term Investment), Criminal Justice (Reform System – 3rd Highest Incarceration rate in U.S.), Economic Justice (Everyone Deserves a Livable Wage), Election Reform (Make Voting Easier), and Affordable Housing (Clean, Safe, and Modern).
Thanks for your vote on Tuesday, August 6th, 2019 to be re-elected to the House of Representatives to represent Bolivar and Sunflower Counties.
for your consideration
2019 Candidates
* All candidates running for office may submit information to the Circuit Clerk for addition to this site. The following candidates submitted their information prior to the assigned deadline. Information provided on this site does not constitute support for any candidate, but is provided as a tool for the constituents of Bolivar County.