Marcus L. Wallace
Transportation Commissioner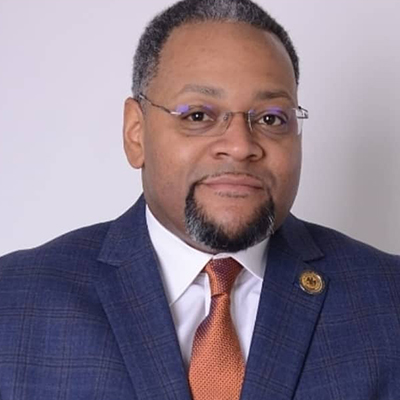 Democrat
Marcus L. Wallace is the current and two term Mayor of Edwards, Mississippi which is in the heart of Hinds County and located in the Central District. Wallace has been successful at garnering local and state as well as national notoriety. He is one of the few mayors in the State of Mississippi who has received a Congressional Record by the U.S. House of Representatives. Wallace is not only well-liked and a favorable Democrat in Hinds County, but also very well respected and liked among African Americans within the Central District. In addition, Mayor Wallace has developed relationships with local and state leaders within community and faith-based arenas. He has earned recognition over the years for being president of one of the fastest growing minority construction firms in the state, M.A.C. & Associates, LLC. He serves on the MS Sports Hall of Fame Board and has been very active in the lives of several young men in the schools, churches and communities through his AAU organization, Edwards Bulldogs. Wallace has earned several awards such as: Phi Beta Sigma Image Award, Respect Our Black Dollars Businessman of the Year Award and a host of others. Mayor Wallace has earned an enormous amount of name recognition and respect throughout the Central District and the State of Mississippi. He is a graduate of Southern University A & M College and is the father of three children, Essence, Dejah and Marcus II.
In addition to the vast array of accomplishments, achievements and notoriety within the Central District, Wallace is known for his passion towards the working community of Hinds County. Being that Hinds County is the largest and most populated county within the Central District, Wallace is the most likely primary contender to be reckoned with. His vision to provide "New Energy and a New Era" is a message that will connect with the ever-growing democratic base of young professionals and young adults ages 25 to 45. Likewise, Wallace has strong community and historic ties of loyalty with voters 55 and older that will guaranty a grass roots voter participation outreach program 2nd to none.
for your consideration
2019 Candidates
* All candidates running for office may submit information to the Circuit Clerk for addition to this site. The following candidates submitted their information prior to the assigned deadline. Information provided on this site does not constitute support for any candidate, but is provided as a tool for the constituents of Bolivar County.